LOF LAND extends its sincere gratitude for the prestigious "Chonburi Tourism Award" in the 1 Tourist City, 1 Local Experience project in Chonburi Province in the New Destination Tourist Attraction Award category by Tourist Assistance Center ChonBuri. held at PATTAYA HOSPITALITY SHOW 2023 this time can be considered as supporting industrial development. Qualitative tourism corresponds to quantitative development. that makes it a sustainable development and is accepted in international standards of service to tourists

We firmly believe that qualitative tourism is intricately linked to quantitative development, thereby fostering sustainable growth. By adhering to international standards of service excellence, we strive to provide an exceptional experience to our esteemed guests. This recognition not only validates our efforts but also reinforces our dedication to delivering unparalleled hospitality.

Once again, we express our heartfelt appreciation for this esteemed honor. We remain steadfast in our pursuit of excellence and look forward to continuing our contribution to the tourism industry in Chonburi Province.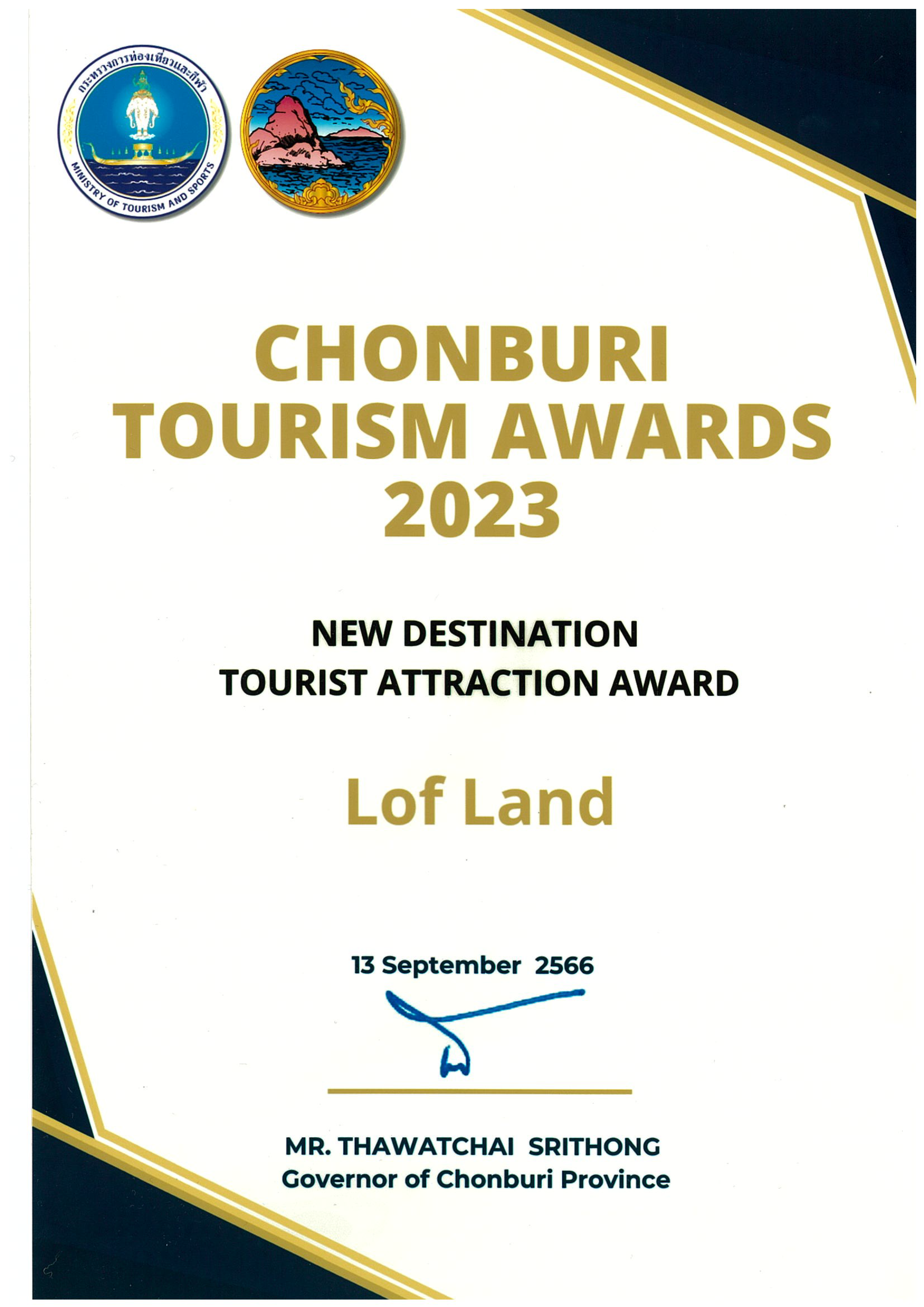 Learn more about LOF LAND
https://www.lof-land.com

Cr. mgronline.com