Signing ceremony of the cooperation contract between Land of Fantasy Company Limited and XT.com to bring LOF LAND Token to the list on the XT.com board.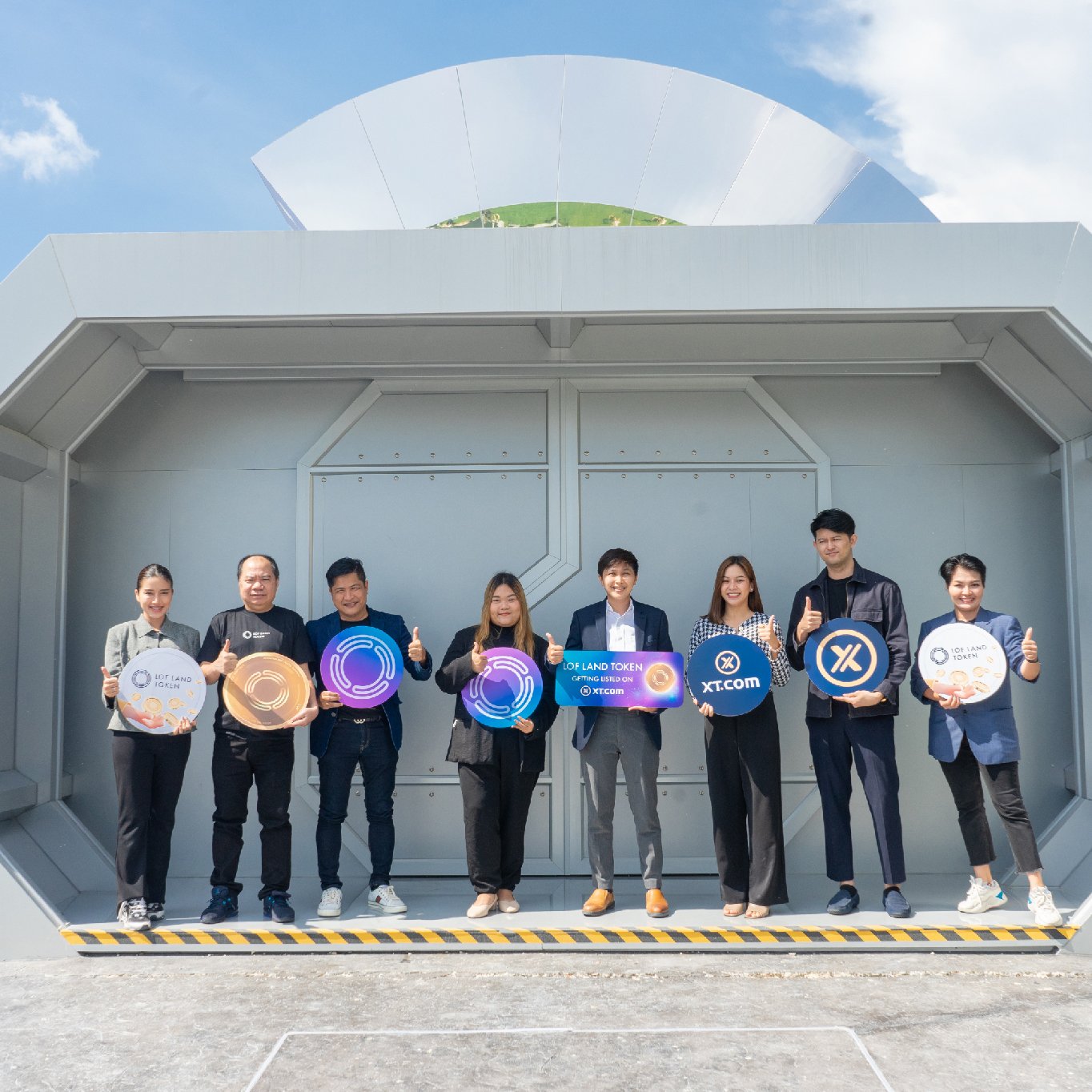 By Miss. Jeeranan Phukanthasom, Chief Executive Officer of Land of Fantasy Company Limited, spoke about being The distinctive identity of LOF LAND TOKEN is a digital token for use (Utility Token) digital assets (Digital Asset) that has been put in place to create a complete and strong ecosystem.

Starting with providing special rights for LOF LAND TOKEN holders to use in products and services in the form of vouchers, a 24 rai area has been developed as a Private Area for LOF MEMBERS under the concept of "Warp Gate to Wonderland". With a simulation of 3 areas, Earth, Moon, Mars, the Metaverse tourist landmark, the first real, tangible parallel virtual world in Thailand.

In addition, LOF LAND TOKEN holders will have access to NFTs, Metaverse that can be used in the LOF LAND Ecosystem both in the real world and in the Metaverse world.
Miss. Jitapa Suwanwik, Business Development Manager (Thailand) XT.Exchange, mentioned XT.com exchange, a crypto trading website. that was founded in 2018 and registered in the Seychelles. Headquartered in Dubai with operations centers in Singapore, Seoul and other countries and regions around the world, LOF LAND TOKEN is promoted on the XT.com exchange platform, which currently has more than 3 million registered users worldwide. world and has more than 300,000 monthly active users and more than 30 million users worldwide.

It can be said that this event is a collaboration to push LOF LAND TOKEN, a digital token for use (Utility Token) and digital assets (Digital Asset), to be known around the world.